Their are so many ways to connect on the Internet, and while visiting
Julie Chats blog
she shared a link to
Virtual Girls' Night Out
.
Every Friday night,
Ann
from
Ann Again...and again
hosts a
Virtual Girls' Night Out
with a great music video, a drink recipe and lot's of bloggers to hang with!
Get and give tons of comments and find more followers for your blog!
Looking for something a little more low key the check out
a la mode Stuffs blog
for her new weekly meetup
OM [one moment].
It is an opportunity to share and encourage each other to pause in our individual lives. Click on the link below for more details.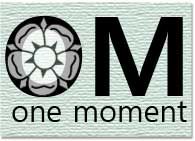 Also, to get to know the followers on this blog, I started a new weekly post called
Check this out...
You can use this post to update everyone on your shops, new items, blog posts you have written or read, a family event, whatever you want, so we can all get to know each other a little better.
These are just a few ways to connect on the Internet outside of the regular social media sites (twitter, facebook ...). Do you participate in any other ways to connect on the Internet?