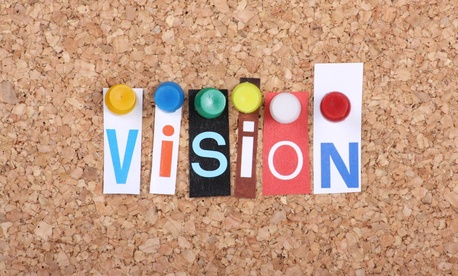 The ideas of creating vision boards or dream boards has been around for a long time.
They are great daily reminders of our aspirations and goals.
Vision Boards are also great to reinforce a goal you are working toward achieving. That's why creating a vision board to inspire you to boost your holiday sales can help you meet your goal.
A vision board I created for my studio
There are many ways to create vision boards.
You can go through magazines and pull out words and photos of things that encourage your goal. You can create a poster, use a canvas, or pin everything to a cork board and change it as needed.
If you prefer you can keep it simple, create a
Pinterest
board or boards for every aspect of your life, with photos and words of encouragement to inspire you. There are also many online options for creating vision boards like
Digital Dreamboard
and
O Dream Board
.
Another easy way to create a vision board is to create one on your computer.
You can do this in programs like photoshop, publisher, PowerPoint, or
PicMonkey.com
.
Start by choosing a poster size document (16 x 20). It's the perfect size to hang, but if that seems to large choose a size that works best for you. Next find positive images that and quotes that excite, inspire, and motivate you to reach your goal. Once you have all your images you can copy and paste them in a pleasing arrangement on you poster size document.
When you are done you can send your finished document to a photo shop (such as Walgreens or Costco) to have it printed. It's pretty inexpensive to have it printed, usually under $5. If you are working with a smaller document print it out on your own printer.
Hang your vision board where you can see it in you workspace.
When you need a boost take a few minutes and look at the images, read the inspirational messages, and get inspired with new ideas.
Creating a vision board is a great way to get clear about your goals for the holiday season. Your vision board will help you make the connections from vision to reality.
Do you have a vision board?
Share this idea with your social network.