There are a lot of great
trends
this season, and whatever your style, classic, funky, bohemian, preppy, casual, high fashion, their are a few basics that every wardrobe needs.
Today is a short list of wardrobe staples.
Signature Coat or Jacket - Coats are something we don't buy every year. So when you purchase your coat for the season invest in the best one you can afford. Choose one that you love and totally reflects your personal style.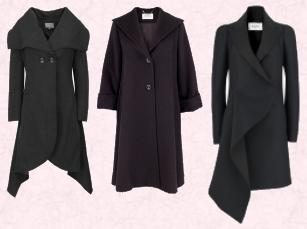 T-Shirt - This is something you can have in every color of the rainbow, but if your like me and can only afford a few black, white, navy, and gray are essential. They work great casual with a pair of jeans or with your favorite skirt for a night out.


Scarves
-
They can instantly update a basic look, add color, and keep you warm on chilly days. Oblong scarves that have animal print, strips, or are tie dyed can be a hot addition to your fall wardrobe.
Jeans - Always choose jeans that fit perfectly and are comfortable. When you find the perfect pair buy two, they may not be around next year.
Jewelry
-
Layering several necklaces and statements necklaces are big trends this fall (see more jewelry trends
here
). Find styles you love and add them to your outfit for an instant update.
These five basics will keep your wardrobe fresh and up to date so invest in them, and they will be your wardrobe staples for years.
What is your favorite wardrobe staple?