I follow a lot of blogs and I'm inspired by all the creative people. One of my blog friends Ayla, has recently gone through a lot of creative changes, from making jewelry to purses, and on her blog. Today she is sharing a little about her creative journey.
Thanks Ayla for sharing!
How do you describe your work?
I like to describe my work as a colorful statement. Whether its the jewelry I make or the handbags I like to make things that stand out. Which is actually completely opposite of my personality. I do not wear things or do things that standout. The only thing that does standout about myself is my curly hair and there is nothing I can do about that.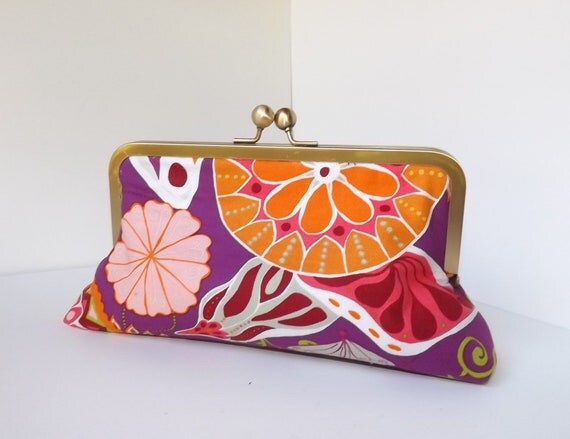 When did you first realize you wanted to create? Who or what influenced or inspired you?
I have always been somewhat creative. I learned to crochet when I was younger and I was always trying to learn to draw although I have no capacity for art. Both of my parents are very creative in different ways. My father is more into writing and music and my mother 'makes' things. She is probably the one person that inspires me because she learned to sew by herself and she is awesome at it. She even made my junior prom dress. Growing up she had 'sewing/crafts room which had almost everything you wanted to make things.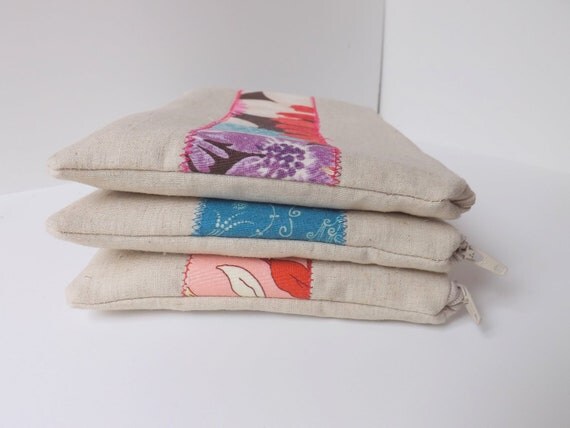 What do you enjoy most about the creative process?
I'm a scientist at heart and what I enjoy the most of the creative process is the problem you have to solve to make something. I really enjoy putting things together and taking them apart and solving the problem of making something awesome. I really feel that the scientist in me comes out when I'm creating a new pattern for something.
What do you do when you need a creativity boost?
I stop making things and do something else. I have many interest which include reading, watching movies, spending time with friends or family, or other crafting things. Because I have so many interest when I get bored or frustrated with one project I move to the next. That really helps with the creative growth because my mind is not focused so much on that one project and gives me time to think about it.
How did you get started with your online business, and how would you like your business to grow?
I starting selling online back in 2009 that is also when I learned to make jewelry. A friend of mine told me about Etsy so I checked it out and I opened my first shop under AAlexandra. This shop was suppose to be primarily jewelry but I did add some other items that sold as well. I closed my shop after about a year or so because I was not sure what direction I wanted my shop to be. I was still very new to the business and still unsure where I wanted myself to go as well.
After about a year of my shop being close I decided to open a new shop under the name
Eyelah
and focus my efforts on handbag making. I tried sewing clothes but I really enjoyed the process of making handbags and so I have directed my efforts to that. I still plan on jewelry making but I will probably add that to my personal website once I have that up and running. My ultimate goal is to have my own online business and work for myself.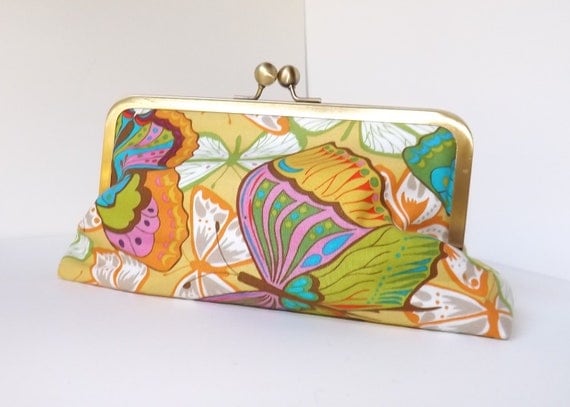 Do you blog and what is your blog about?
I never thought I would be into blogging. I started a
blog
shortly after starting
etsy
to kind of track my progress with
Etsy
and crafting. I never thought I would have followers or even have people regular comment on my posts. I really thought no one would care. But, as it has it I have managed to find a lot of blogger friends that keep in contact and seem genuinely interested in the whacky things I say. I try my best to
blog
every week and I try to keep it about crafts,
etsy
stuff, and personal things. I like to keep a healthy balance to keep the viewers interested.
Where would you like your blog to go?
I would love to increase my followers, add more blog swaps, and include more tutorials. I like the direction I am taking my
blog
and more recently I have opened the option up for ad swaps. Initially I thought adding ad spaces that people can purchase but I think there is some fun in allowing blog ad swaps. I got my blog ad on other blogs and it just keeps growing as I allow more and more people the opportunity. So if you are interested in a blog ad swap just email me at
eyelah@gmail.com
Connect with Eyelah